about me
FULL NAME
Mary Grace Davidson
BIRTHDAY
16 October 2001
HEIGHT / WEIGHT
5'8" / 125 lbs
HOME
Austin, Texas
HERITAGE
Hispanic/White
Mexican American
SCHOOL
BIOLA University, La Mirada, California
COURSEWORK
Torrey Honors College, Public Relations
GRADE POINT AVG
3.5 in advanced and honors classes
COLLEGE TESTS
SAT 1200 / ACT 26
PERSONALITY TESTS
M-B: INFJ / TAP: Ice
(The Methodical Athlete)
Skills Assessment
NCAA Clearinghouse Number
1609581035
Experience
Education
Education
BIOLA University
Biola University is a nationally ranked private Christian university located in Southern California.  Founded as the Bible Institute of Los Angeles in 1908, the university now has over 150 programs of study in nine schools.

Vision
The vision of Biola University is to be identified among the world's foremost Christ-centered universities — a community abiding in truth, abounding with grace and compelled by Christ's love to be a relevant and redemptive voice in a changing world.
Mission
The mission of Biola University is biblically centered education, scholarship and service — equipping men and women in mind and character to impact the world for the Lord Jesus Christ.
Values
The values of Biola University are those essential things that guide how we carry out our mission. We summarize them in three words: Truth, Transformation and Testimony. Each value provides a focal point for the lifelong patterns we aim to develop in our students.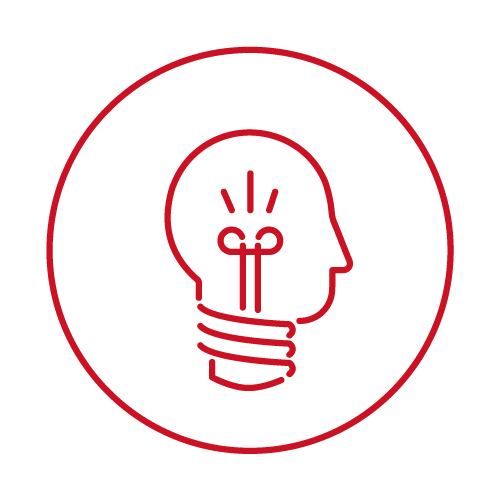 Truth: Patterns of Thought
We believe truth exists, is found in the person of Jesus Christ, and is revealed in the Bible and in the created order. We also believe that truth must be pursued. Learning the art of pursuing truth is, indeed, at the center of a Biola University education. Our faculty teach and model this pursuit in order to develop in our students patterns of thought that are rigorous, intellectually coherent and thoroughly biblical.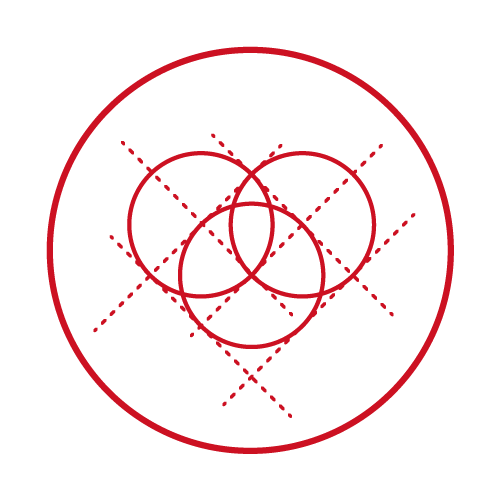 Transformation: Patterns of Heart
Jesus Christ transforms individuals. As a Christ-serving university, the entire Biola experience is designed for life transformation in Christ. Our goal is that each graduate will have formed a personal value system — one that is firmly rooted in truth and is integrative, globally informed and compassionate — that will influence their lifelong affections, decisions and actions. Said differently, we want our students to develop patterns of heart that reflect the heart of God.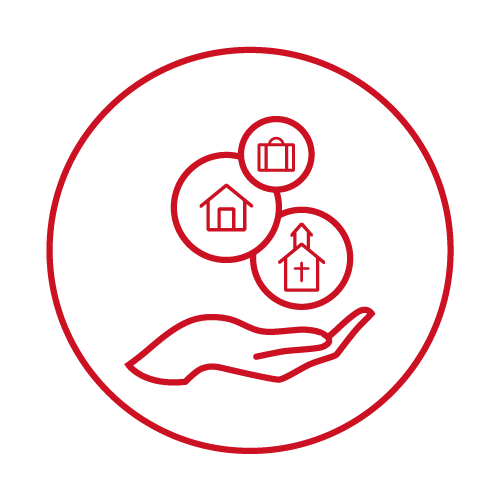 Testimony: Patterns of Action
Biola University's mission is to impact the world for the Lord Jesus Christ. This mission is fulfilled when our graduates demonstrate "the obedience of faith" in service to others through words of wisdom, professional and personal competencies, hearts of compassion and acts of courage. We equip our students with patterns of action to lead in the face of unscripted problems for the good of a changing world, and to do so in the power of the Spirit, for the glory of God, to bring many to salvation in Christ.
Regents Mission Statement:
The mission of Regents School is to provide a classical and Christian education, founded upon and informed by a Christian worldview, that equips students to know, love, and practice that which is true good and beautiful, and challenges them to strive for excellence as they live purposefully and intelligently in the service of God and man.
"The good man speaking well"
– Quintilian's definition of Rhetoric:
Distinctions
There are several things that make my Regents education different. Regents is based on a classical Christian model of education, meaning the curriculum focuses on classical learning and education through a Christian worldview. A Regents education emphasizes work in both science and humanities. Regents students "examine the Western tradition of art, history, literature, theology and philosophy chronologically, recognizing the 'Great Conversation' of the ages-and considering what it means to participate in it."
Humanities
The first distinction of my education at Regents is the Harness Table. My Humanities classes are centered around the Harkness Table, a large, oval configuration to discuss assigned topics. Harkness discussion is a teaching and learning method where students discuss ideas in an encouraging, open-minded environment, with only occasional or minimal teacher intervention. It is in this setting that meaningful discussion is developed and the ability to speak well is honed. In the Harkness setting it is essential to be able to make eye contact with those who are listening, thereby connecting speaker with listener, the beginning of true dialogue creating a physical environment where everyone is comfortable to speak and listen carefully. The Table also creates an intellectual environment where students come to class prepared to discuss the underlying currents of politics, philosophy, theology, science, and culture that drive and are driven by the history of ideas.
Science
The other main distinction of my Regents education is in the sciences. Regents is one of only a few high schools in the country to own and operate its only on-site laser optics laboratory. The Laser Optics Lab is a college-grade optics laboratory incorporating state-of-the-art lasers, optical components, electronics, and test equipment. The Laser Optics Lab opened in 2009 and incorporates facilities typically found only at universities and research laboratories. During my first year of Laser Lab I collaborated with a team to create a three-dimensional holographic laser optic projections. This year I am working independently on a project that will require me to write a grant proposal and seek outside funding for an advanced laser optics research project to be completed my senior year.
Senior Thesis
The capstone of a Regents education is the Senior Thesis, an independently researched topic this is publically presented and defended before a panel of informed community judges and peers. The Thesis presentation is a 20-minute presentation by the student of their findings followed by a 20-minute rigorous defense through questions by the panel and responses by the student. Video of the 2018 Thesis presentations may be viewed here: http://thesis2019.regentsaustin.org/ The password to enter is "thesis2019".
Photos
Contact me